Adventureland . Disneyland Paris . Disneyland Park . Restaurants . Veggie Food
[Vegan] Captain Jack's Restaurant Review
On October 8, 2017 by VeggieAtDLP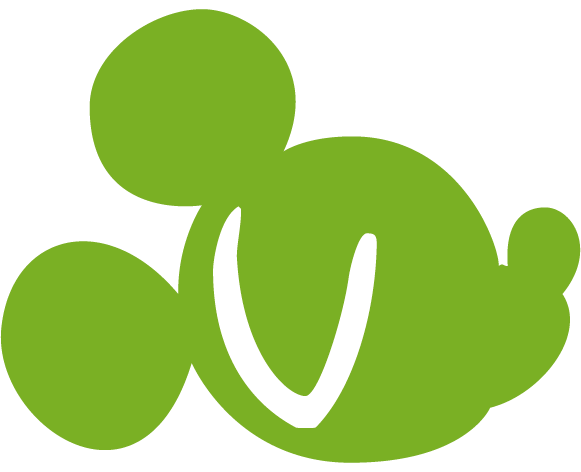 My beloved "Blue Lagoon" Restaurant is gone. Jack Sparrow has entered the kitchen and now it's called "Captain Jack's – Restaurant des Pirates".
I've always been a big fan of the beautiful themed restaurant INSIDE Pirates of the Caribbean. I was very excited visiting it after it reopened in July 2017.I really hoped they were able to serve a vegan meal as the menu looked promising!
On our last trip in September 2017 I was there and here's the review.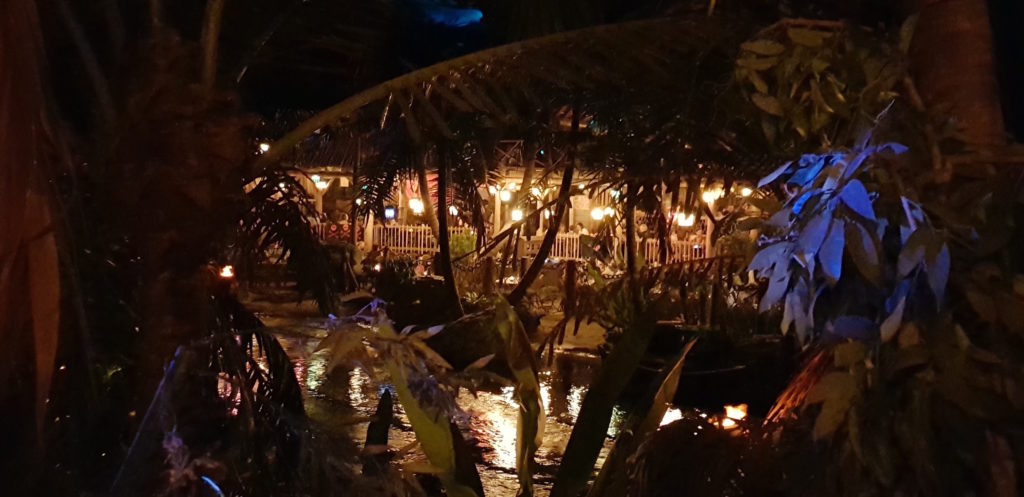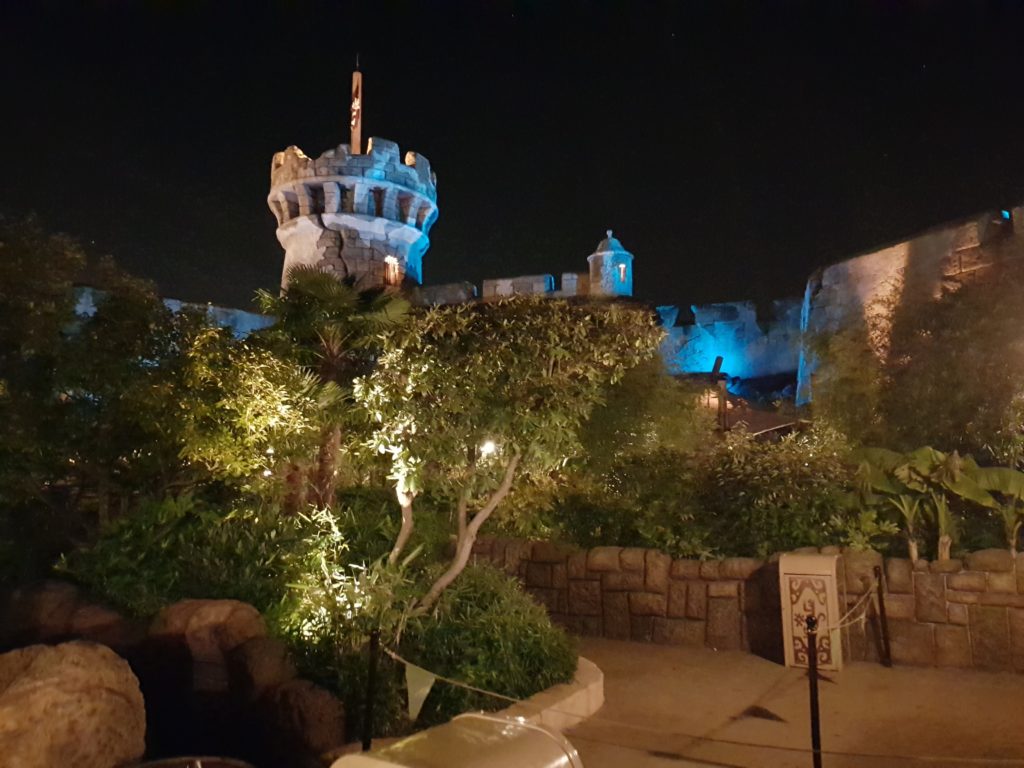 We were a little early for our reservation and went onto Pirates of the Caribbean. Did you know, you can see the in-house restaurant not only from the boats, short after leaving the station, but also from the queue area? From the bridge leading over the canal and while going down to the boarding area you can see Jack's restaurant in the distance.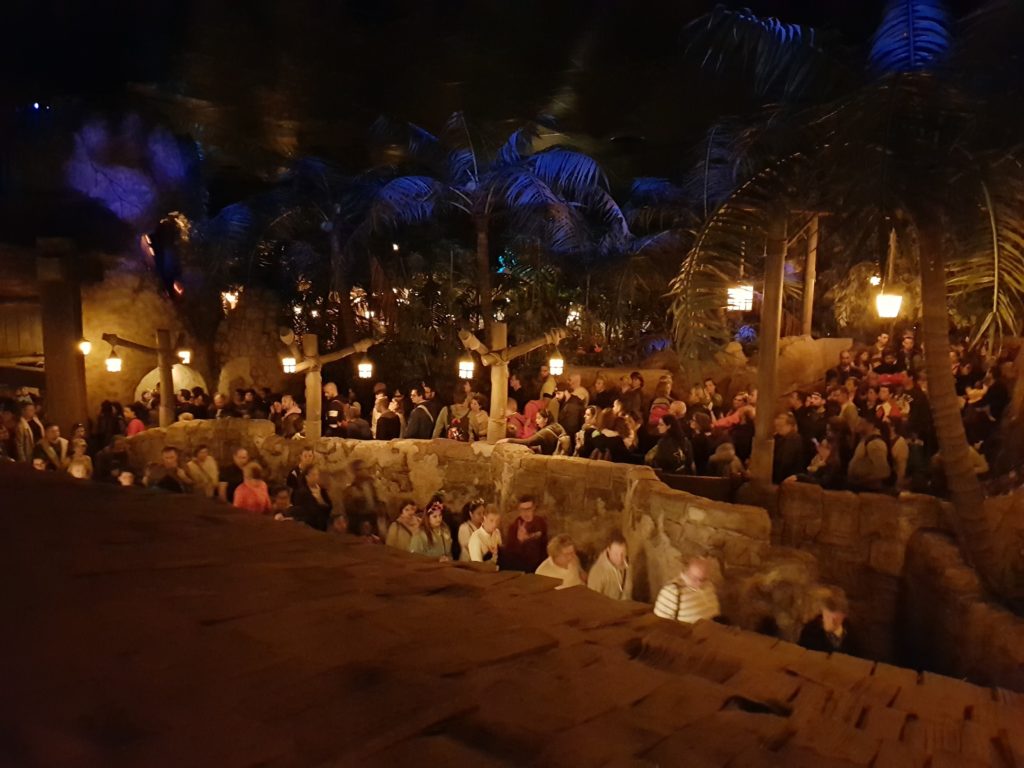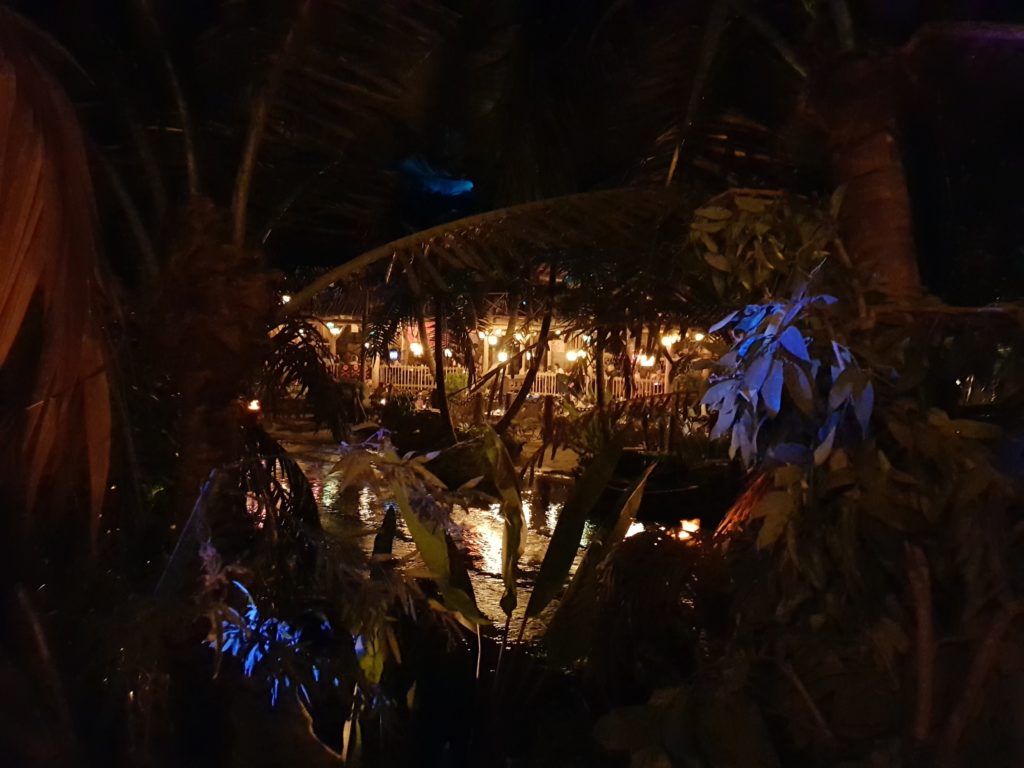 Here are some bad quality photos from the boat while passing by the restaurant.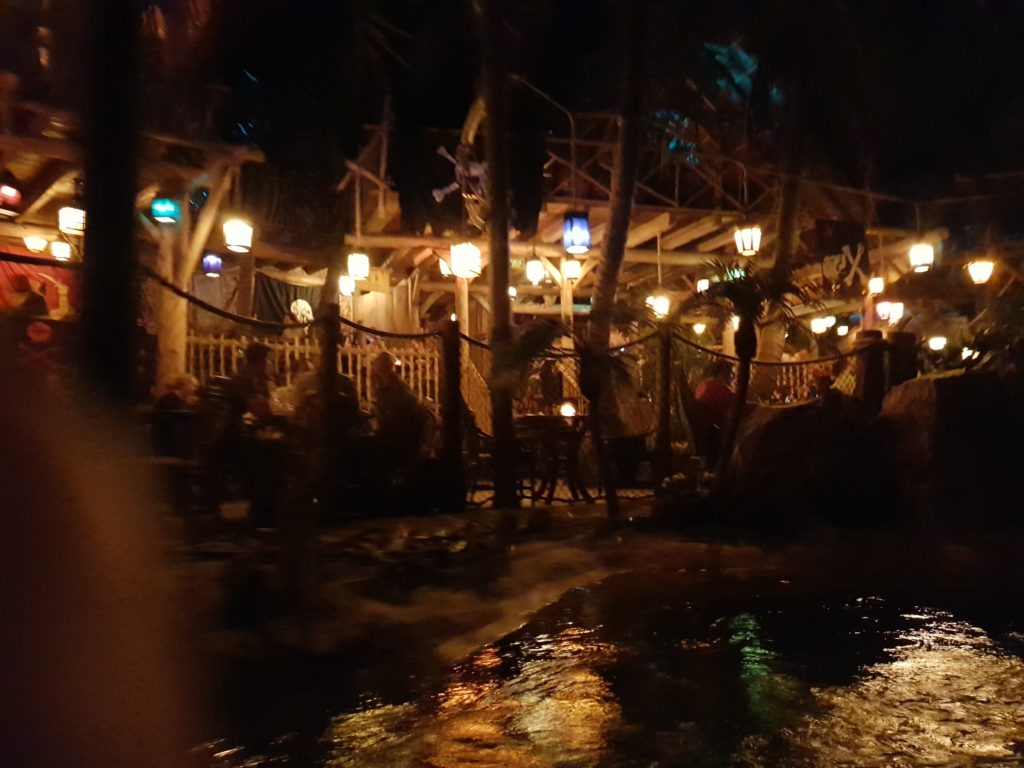 The journey begins
After entering the restaurant and being welcomed you find this fireplace on the left. It was on when we where there on 23. September 2017. The fire is real, but if you look closer you'll notice the wood never stops burning 😉
I love these little things that make the story more immersive and real.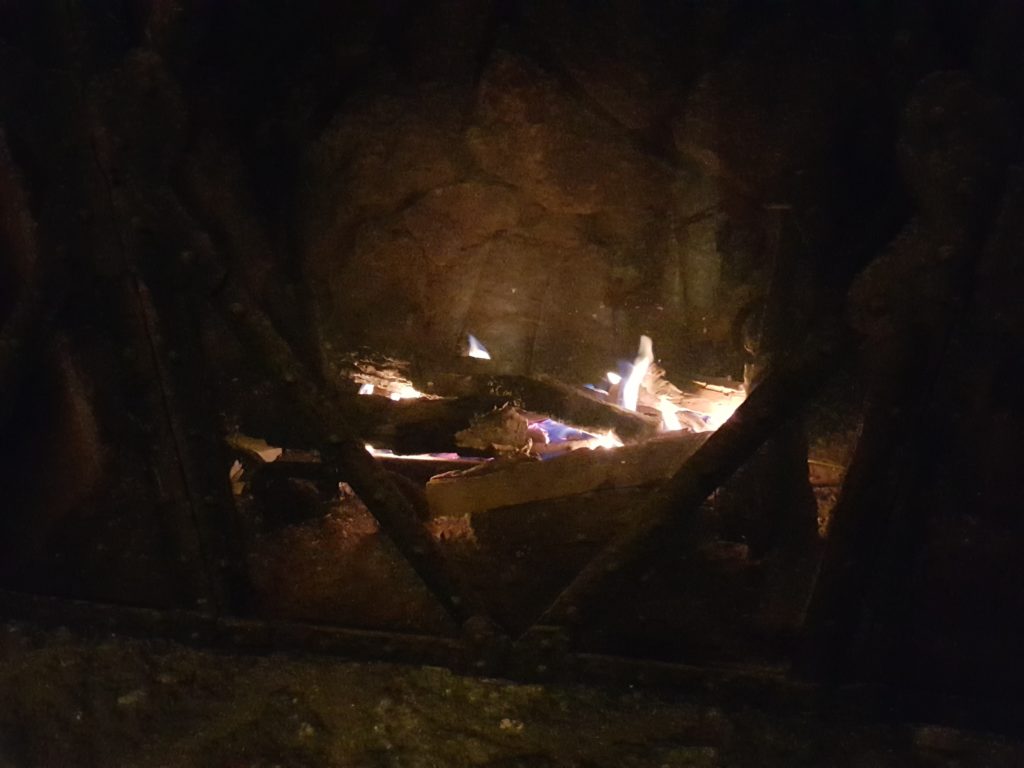 After a little while waiting for our table we've been escorted to the restaurant. While waiting for your table you really should take the time to look at the beautiful artwork hanging on the walls.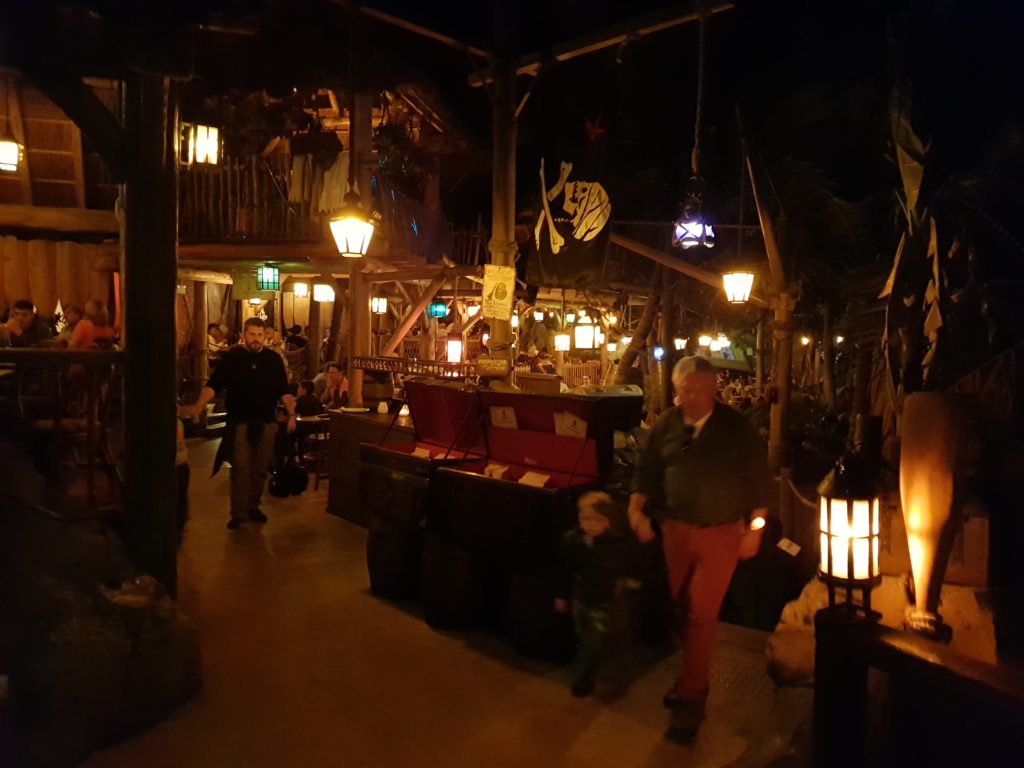 Are there vegan Pirates in the Caribbean?
Yes! After studying the new menu weeks prior our visit I was pretty confident that the (only) one starter and main course is vegan.
Starter: Quinoa salad with a spicy cashew nut vinaigrette
Main: Vegetable curry, plantain banana and the Captain's rice
I tried finding out if these two options were vegan but neither the reservation hotline nor Guest communications or the dietetique team could help me or even answer my requests. Disneyland has to improve a lot in this field.
After meeting our waitress for the evening and making clear what vegan means she was very helpfull and went to the kitchen and a colleague twice to make sure everything we ordered was completely vegan.
ARE YOU KIDDING ME? THIS IS DISCRIMINATION 😉
After checking out all the vegan possibilities (the one starter and one main) we were ready to order.
We wanted to get the "Pirates' Treasure Menu" for 39,99€ to safe some money. Online the quinoa starter and vegetable curry is included in this menu. At the restaurant they don't have the main course included anymore. I asked if we can switch chicken or fish to the even cheaper veggie dish. NOT POSSIBLE! I couldn't believe this but a second waitress confirmed: Since the change from Blue Lagoon to Captain Jack's switching courses in menus is no longer possible.
This means: If you want to have the cheapest three (vegan) courses they offer, you have to pay more (61€) than you have to pay for the three most expensive in the "Captain's Menu"! In other words: You don't want to eat meat or milk? You have to pay 61€ instead of 39,99€.
I didn't ordered the starter and we just had the main and dessert. Very frustrating!
We needed a drink!
What better way to start the evening with having the two new cocktails they serve.
Planter's Punch (11,99€), Virgin Planter's (8,99€)
Piña Colada (11,99€), Virgin Colada (8,99€)
We had both and they were good! Quite strong and tasty! Best thing: The Piña Colada is always vegan! Just coconut cream.
If you want to keep a piece of Disney you can buy the Cocktail mugs for 12€ each. They are solid porcelain and look great.
I couldn't find the exact Planter's Punch mug but you can order the Coconut style Piña Colada one from several online shops. It's manufactured by "APS Bar Supplies".

Appetizer (was our starter 😉 )
We got some bread with something like mango chutney which was great and way better than the standard bread rolls from breakfast with butter what they used to serve in Blue Lagoon.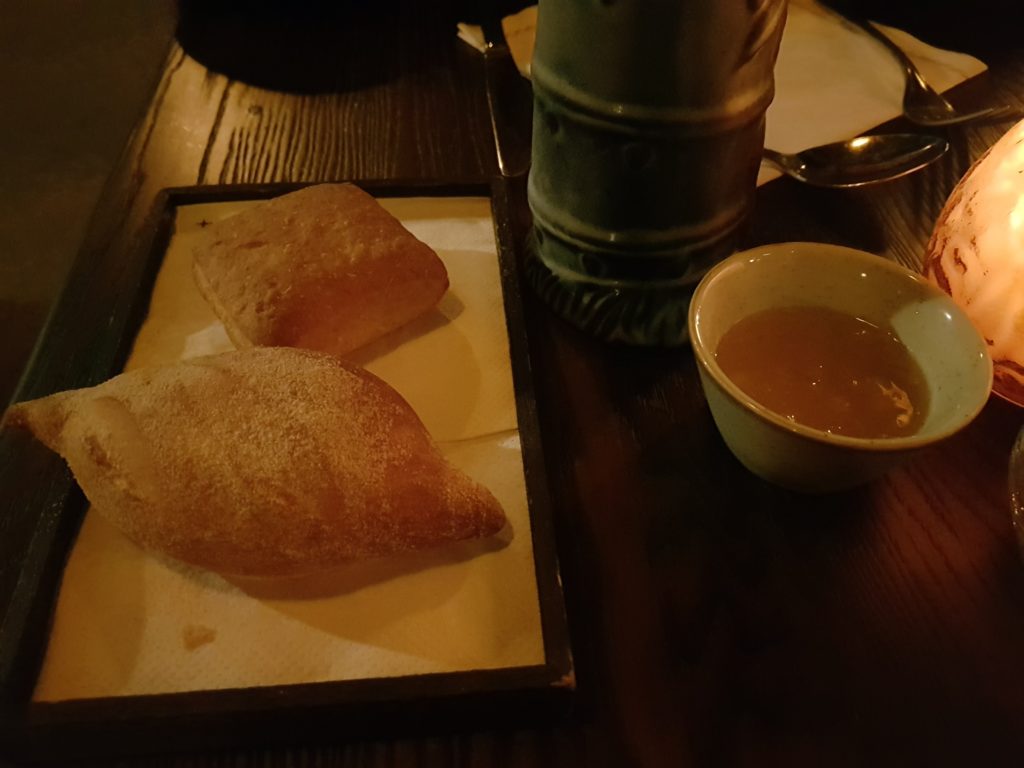 It's getting serious
Here comes the main course.
What I liked: A solid vegan meal. Absolutely enough if you add a starter or desert. Also it looked very good! The rice was served in a real coconut shell and there was dried coconut on top of the curry. The bowl and plate was nice 🙂
What I disliked: The curry was not very flavourful. Little bit bland and boring. But ok. I am not sure if it really was plantain or just a simple cooked banana. I can remember the plantain they served in Blue Lagoon and it was way better back then. Besides that there was just one little piece of banana on top of the curry.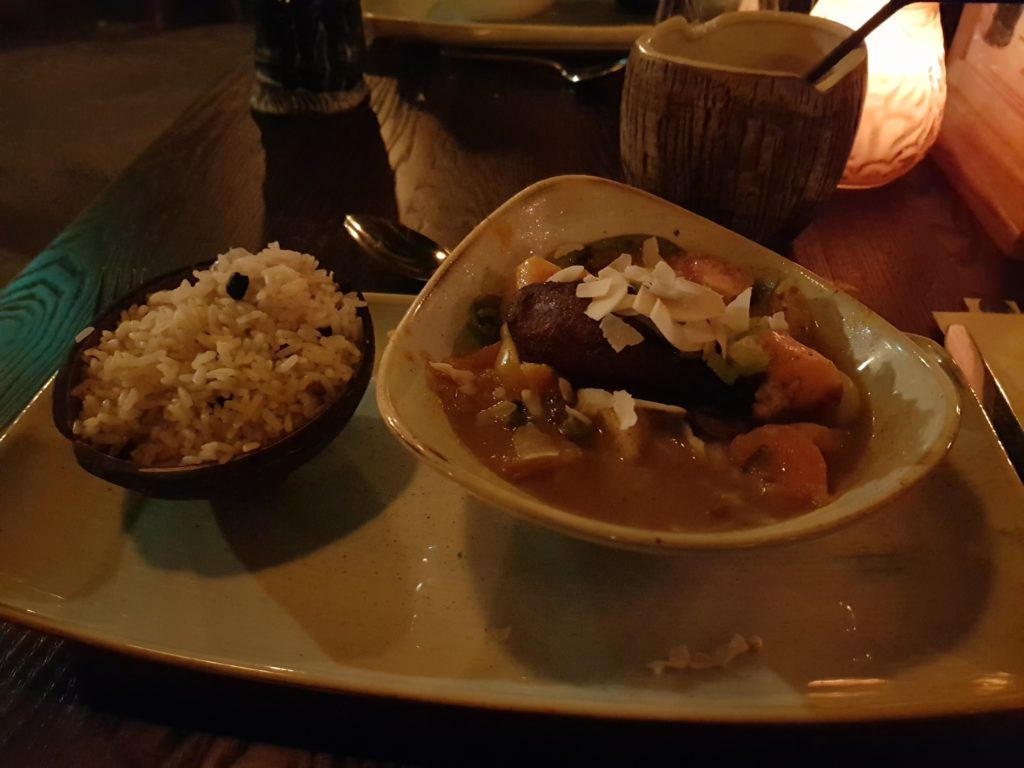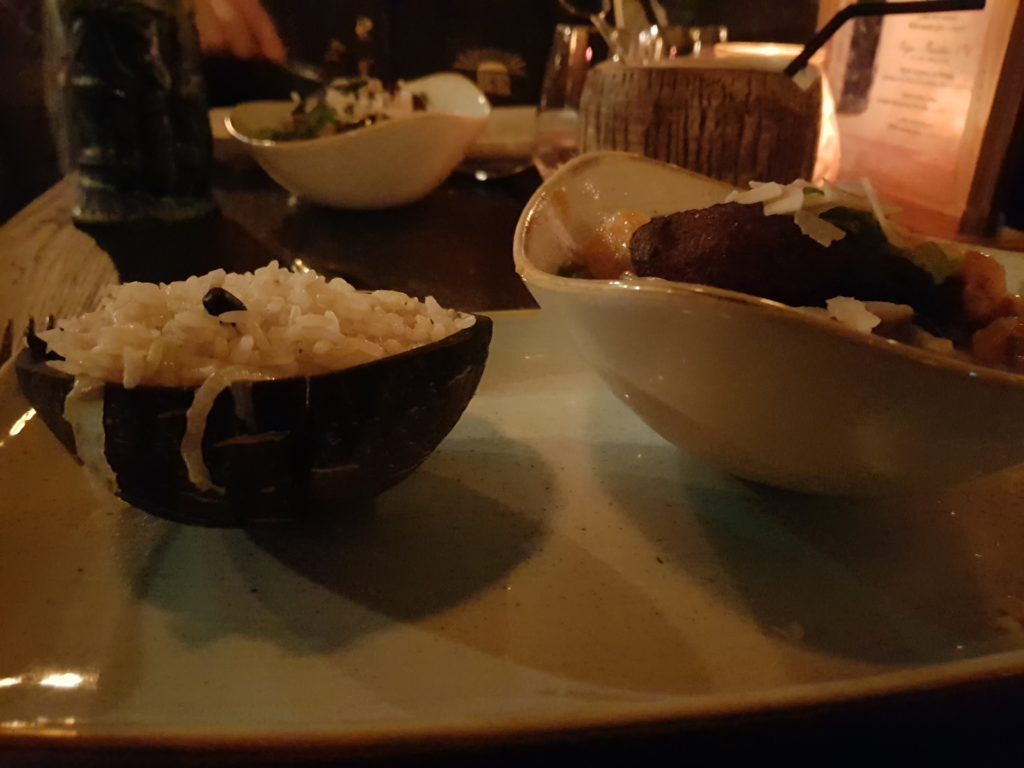 Time for dessert
We absolutely wanted to try the "Banana baked in rum and cane sugar, with caramelised pecan nuts".
We asked if this dish is vegan and they told us it was. It wasn't. At least the vanilla ice cream was in a separate bowl. Make sure to order this dish without the ice cream. The banana in a rum/sugar sauce were good! Very few pecan nuts but very tasteful! If I remember correct I had one and a half nut plus some crumble (see photos).
They suggest you should order a "Shrubb" to your dessert. It's also known as christmas punch and a orange based rum. We passed this because of the high price of the whole menu.
Conclusion
Captain Jack's is still a great restaurant. Even after the name change from Blue Lagoon this is one of my favourite places to eat. Especially in the Disneyland Park. But: Blue Lagoon was better!
The main was a bit boring, there was ice cream with our dessert and the prices have risen because of the lack of flexibility. Paying 125€ for two persons and not even having a starter is ridiculous! At least we got the 15% Shareholders Club discount. It's great to have a restaurant serving at least one vegan starter & main. I guess some of the other desserts are vegan too, but I haven't asked. The two cocktails are great and next time I probably try the Shrubb 🙂
I will return to Captain Jack's and hopefully all the negative points will vanish soon. I know it's still a new restaurant (or at least concept) and they still figuring out how to do things.
Please let me now what you think about the restaurant and share your experience at Captain Jack`s!
In case you wonder where all the money from veggie customers goes to 😉
1 comment