Main Street U.S.A. . Restaurants . Veggie Food
[Vegan] WALT'S – An American Restaurant Review
On May 16, 2018 by VeggieAtDLP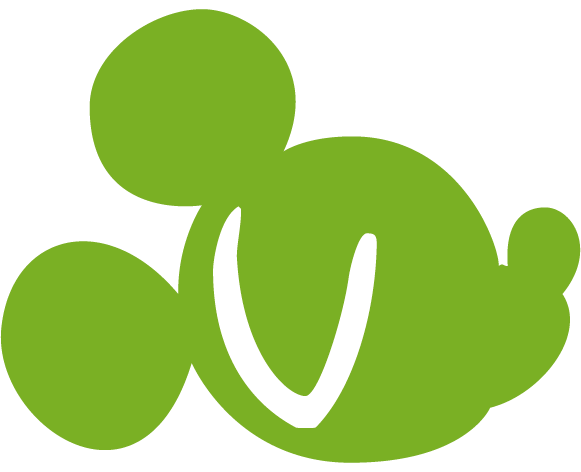 If you want some delicious vegan food and perfect Disney theming you can't miss WALT'S. This beautiful restaurant is dedicated to Walt Disney himself and the Disneyland Park and offers probably the best vegan meal at Disneyland Paris.

Serving sophisticated and contemporary American cuisine with European influences, this is a Victorian-style tribute to the life and work of Walt Disney.

– disneylandparis.com
WALT'S is located in Main Street U.S.A. (actually the address is 1402 Flower Street) and one of Disneyland Paris best table service restaurants.
Open from around noon you can have lunch or diner.
When Euro Disneyland opened in 1992 WALT'S was a two story restaurant and there were dining rooms on the bottom floor as well. Today the ground floor part is way smaller than it was on opening day.
Wanna find out more about it's history? Designingdisney.com is helping you out!
When entering from Main Street U.S.A. you find yourself in a beautiful room with many pictures of Walt Disney and his family. You'll be greeted and probably have to wait until your table is ready. To get seated you have to go upstairs where your waiter wait's for you to bring you to your table in one of WALT'S themed rooms.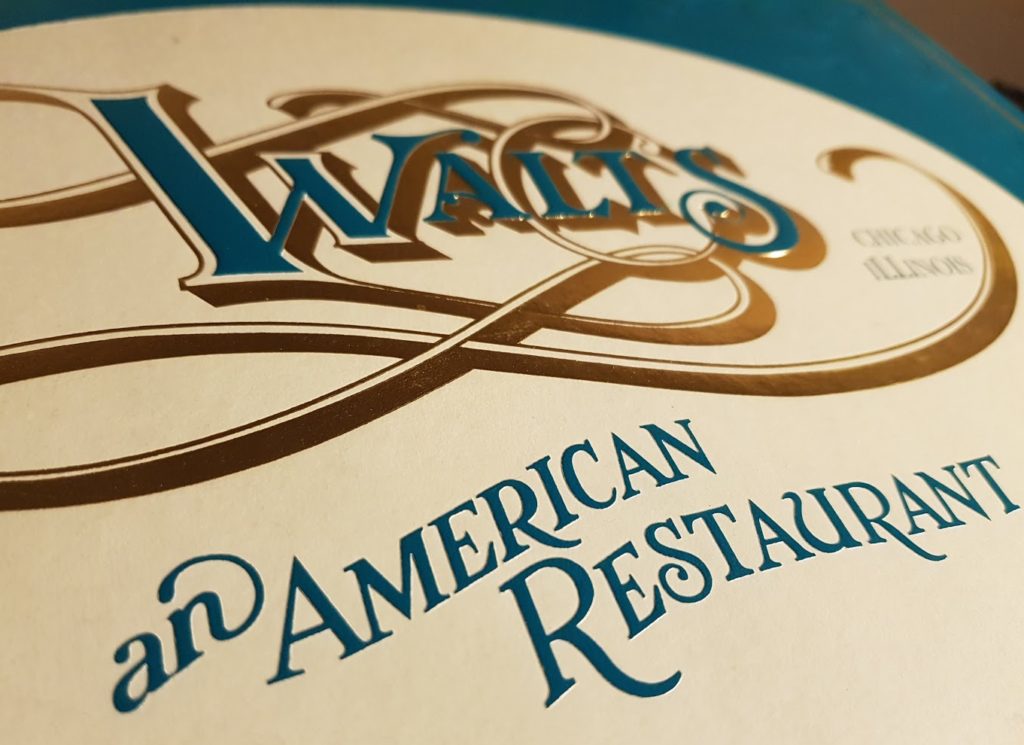 Here's a description of the restaurant from Disneyland Paris website:
Walt's – an American restaurant: Six Magical Worlds in One Restaurant

Dine amongst a timeless backdrop of Walt's finest moments in rooms themed to reflect the six worlds of Disneyland Park. Enter the grand lobby and make your way to the first floor. As you ascend the steps, framed images of Walt's work take you on a journey from the creation of Mickey Mouse to the release of Snow White and the Seven Dwarfs. Once seated, you can tuck into delicious American meals and admire the setting of your chosen room.

The themed rooms are:

Fantasyland: A gothic-style room that presents an early vision of Fantasyland. The room is adorned with paintings, concept art and sculptures of European tales, such as Sleeping Beauty, Pinocchio and Alice in Wonderland

Adventureland: Oriental in style, this room features sketches of the Pirates of the Caribbean ride by Imagineer Marc Davis
Discoveryland: To underline Jules Verne's strong influence on Discoveryland, this room displays a huge collection of illustrations from his many books. There's even a fireplace ornamented with a golden model of the Nautilus

Disneyland Hotel: A smaller room featuring sketches which inspired the architecture of Disneyland Hotel

Grand Canyon: Adjacent to the main Frontierland room, this quiet space displays drawings of the Grand Canyon as seen from the Disneyland Railroad attraction

Frontierland: Big Thunder Mountain, Phantom Manor and Thunder Mesa Riverboats dominate this library-like room themed after the haunted town of Thunder Mesa

– disneylandparis.com
This time we had a table in the Discoveryland room with a view on Main Street and Flower Street.
What's in for veggies?
Let's have a look at the menu and find out what's in for veggies. Late 2017 WALT'S had an all vegetarian 3 course meal with multiple options. When were there to test it this February I was told, it was just a short 4 weeks test. Seems like it wasn't as successful as we would've hoped for. Read about it in my article: UPDATED – Walt's An American Restaurant goes veggie! Has Disneyland Paris heard us?
The only veggie starter is the "Roasted vegetable salad with Meaux mustard and Ranch dressing" for 17.99 €
Like most restaurants in Disneyland Paris They only have one veggie main course. It's "Gnocchi, grilled porcini mushroom sauce and baby vegetables" for 36.99 €. First good thing is, you can have it in "Walt's Menu" with the starter for just 3 € more (39.99 €) or for 49.99 € with starter and dessert.
Starter and Main Course are vegan! I couldn't believe it but after checking back with the kitchen our waitress assured us they are completely vegan.
I cannot say if the 4 different wines you can order with the menu are vegan. Can't find this information online. I guess they aren't.
If you want to have dessert at WALT'S you only have one vegan option. Order the "Assorted sorbets, ice cream and seasonal fruits" WITHOUT the ice cream. We had no dessert, so check if it's vegan when ordering.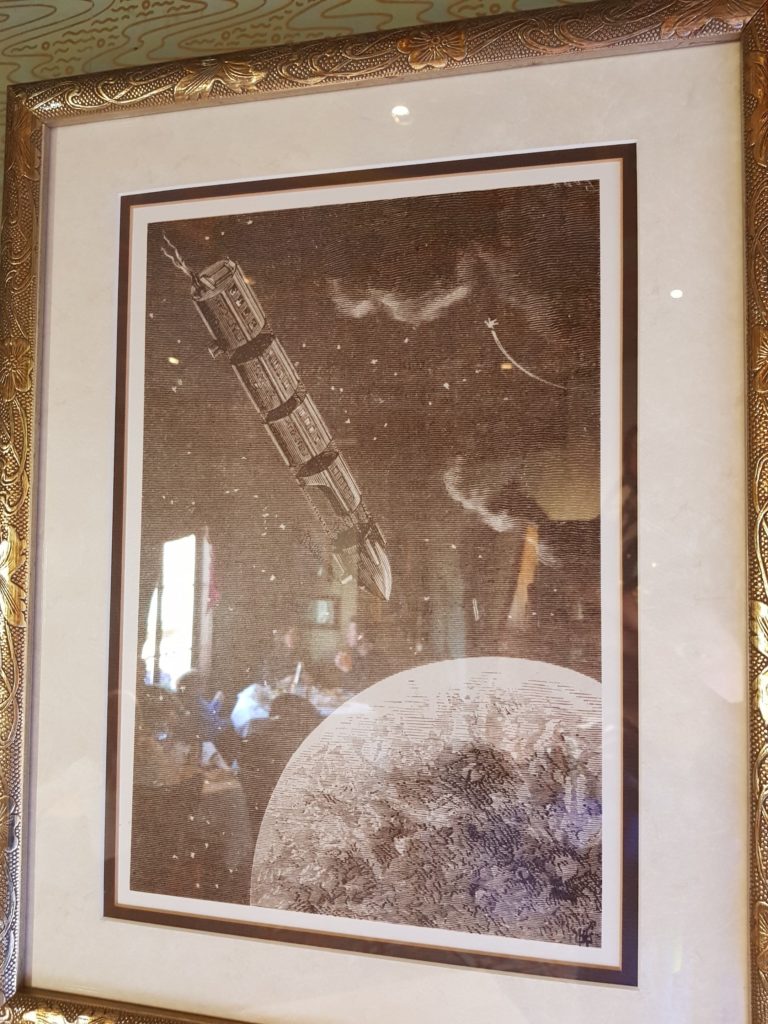 Ordering is done. Wanna see the food?
Before the starters our waitress came with a choice of different bread. Corn baguette and some kind of a wholemeal donut. Both where ok.
Starter
The roasted vegetable salad with Meaux mustard and Ranch dressing was very nice. The dishes are beautful arranged and it was very fresh and tasty. Especially those little red things are amazing! It's some kind of a mix between peppers and tomato.
Main course
The main course is just awesome! I really don't like mushrooms that much, but this dish is perfect! For me it's the best vegan food you can have right now in Disneyland Paris. Also it is a lot of food and fills you up quite well.
The best vegan food in Disneyland Paris?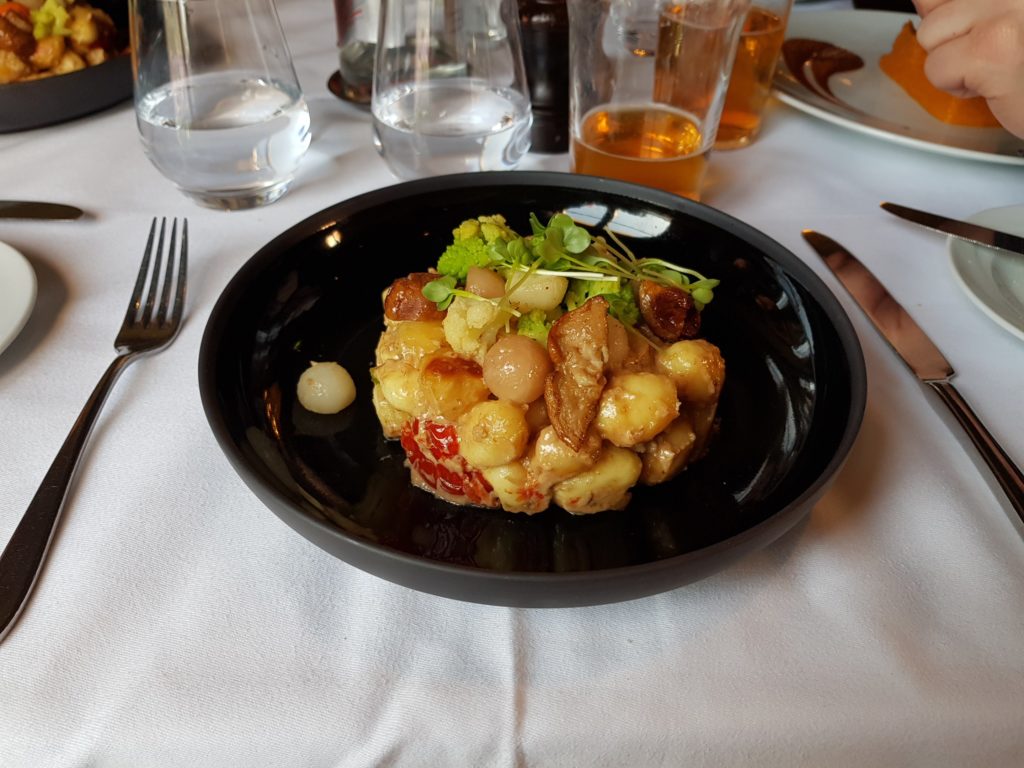 As I told you we had no dessert which was a good choice because of the big portion of Gnocchi.
Conclusion
If you like good service and fine food, WALT'S is the right place to be! The atmosphere and theming is very unique and you can have a different experience every time (different rooms). The service is very good, the dishes are beautiful and the food is really great. Best thing is, you can have a vegan starter and main course without leaving something out. Only the dessert needs a slight correction (no ice cream, maybe some more sorbet?). After telling our waitress we are vegan she was very helpful and made this visit extra special.
The only "downside": WALT'S isn't cheap. With some drinks you easily pay 100 € and more for two. But if you ask me it's absolutely worth it!
Tips & Trick's
tell them you are vegan!
ask for a table at a window and have a great view of main street or flower street
be there when the parade is coming down main street. You have a very unique view if you can manage to sit at a window
definitely have a look at the different rooms. There are beautiful models and rare artwork all over the place
when leaving the place, don't use the stairs to go down but try the "very old" elevator:
The following photos are from the different rooms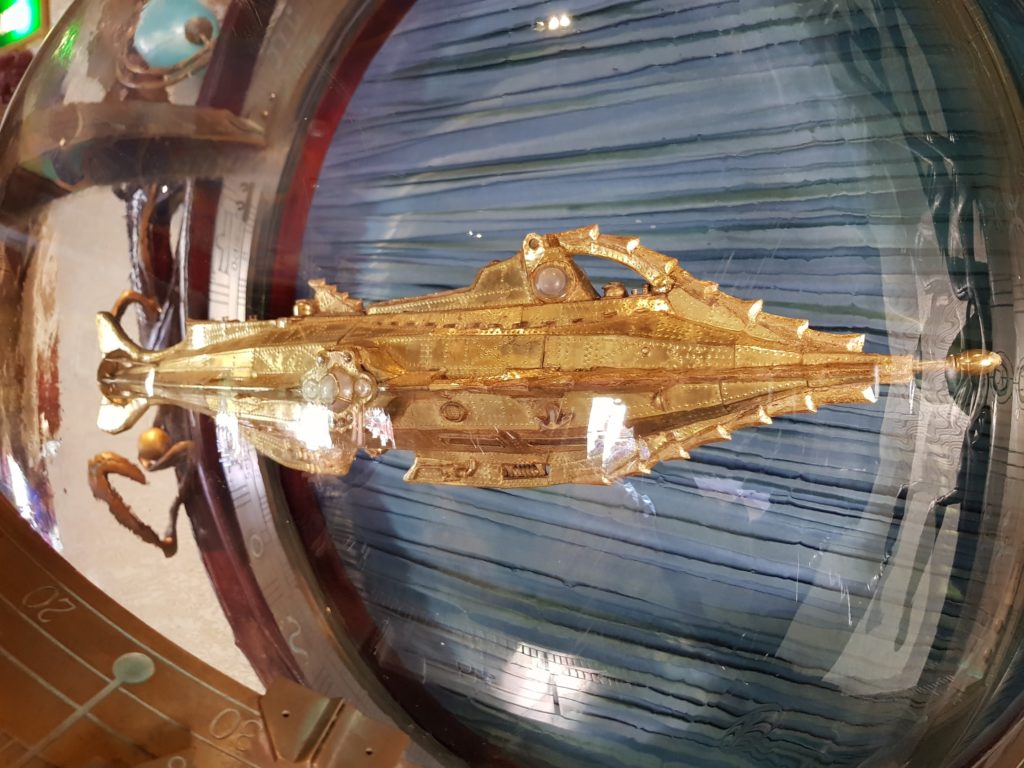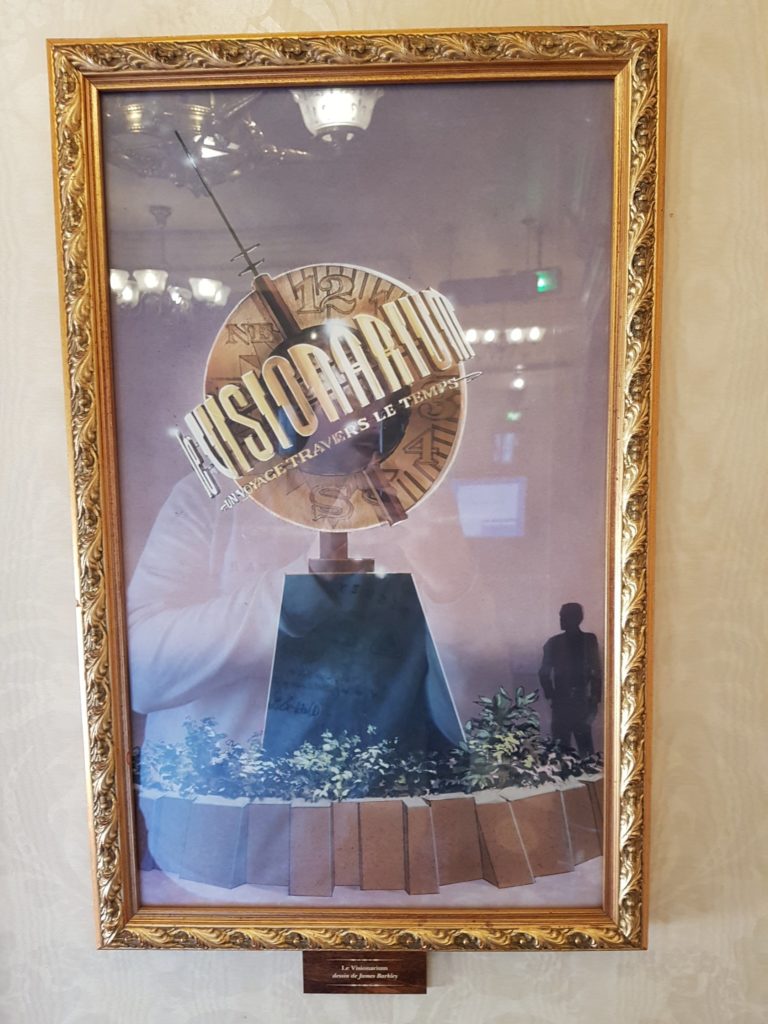 2 comments