Disneyland Paris . Hotels . Room TV
Disneyland Paris Hotel Room TV 2018 – English, French & Italian
On June 5, 2018 by ExplorersClub92

On my last trip to Disneyland Paris I've recorded the recent room TV show in three different languages for you. Just turn on your TV, start one of the three videos, lean back and be back at your favorite Disney hotel. And after that, I have a little extra clip if you are concerned about your safety 😉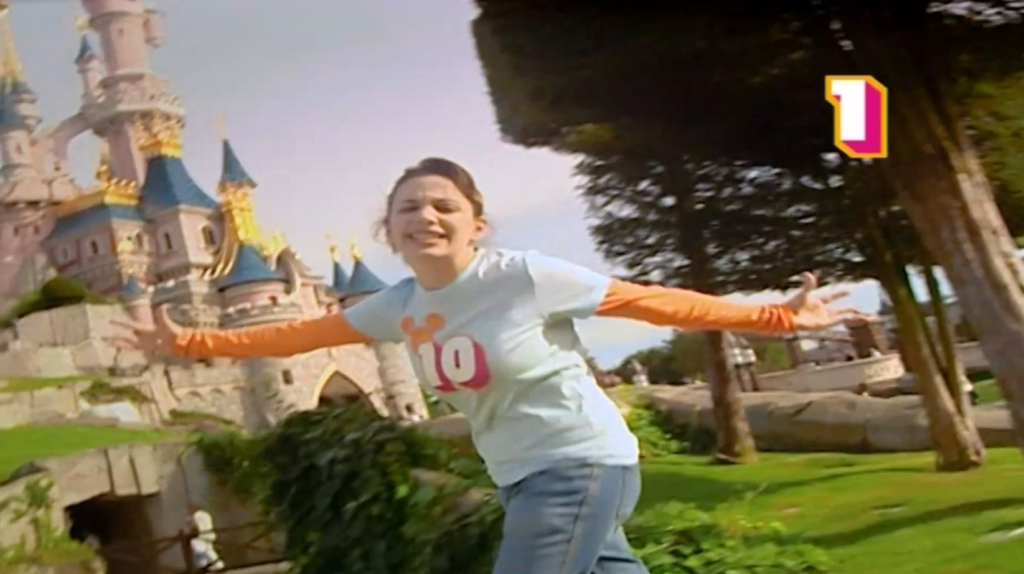 As I told you in my article Disneyland Paris Hotel Room TV from 1992 to 2017 I really love the Disney hotels and especially the room TV channel about Disneyland. You should have a look at the article to see the way better videos from the early years.
Here is the early 2018 version of "10 Things to Know Before You Go" in English, French and Italian.
Sophie will teach you everything you need to know before you go in English
A French Sophie will be your host if you prefer Disneylands first language
Not quite sure what's the name of the Italian women but I think it's Marina
One more thing
Just before the room TV loop starts again there is a short safety instruction clip with Timon and Pumba. They explain how children can stay safe at a hotel room. To get the full room TV experience I also have these short clips for you.
Boy, oh boy, oh boy! – English
French
Italian
Now can we please go!?

Let's have a a great safety smart stay. And maybe we'll see everyone around the parks.
2 comments