Main Street U.S.A. . Restaurants . Veggie Food
[Vegan] Vegetable Chili Hot Dog at Casey`s Corner
On October 10, 2017 by ExplorersClub92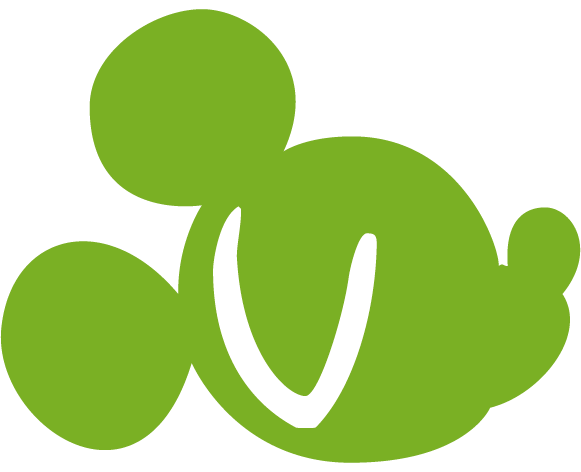 Casey's Corner. Situated in Main Street U.S.A. in Disneyland Paris. The place to be if you want a Hot Dog where only the price is premium 😉
I have to be careful. This is a very sensible topic. There are just two kind of people in this world. Those who LOVE Casey's Corner for their Hot Dogs and those who cannot believe those people exist. That's at least my experience from social media. I always thought I am in the latter group. Here's what happened recently to my life.
Veggie or sausage?
So: I don't liked the Hot Dog when I still ate meat. And until some weeks ago Casey's Corner wasn't more than a nice themed building for me, as a vegan. But I knew they sell a "Hot Dog with Vegetable Chili". I always wondered who had the idea of making a vegetarian Chili Hot Dog but putting a sausage on top.
Veggiefy your Hot Dog!
On my last visit I had the idea that this Hot Dog could be at least vegetarian if you leave out the sausage. I went to the cashier to ask if this is even possible (Disneyland Paris sometimes use pre made food at counter service restaurants. For example, you cannot have the -frozen- pizza from Colonel Hathi's Pizza Outpost without one of the toppings).
After talking to two cast members and after they asking at the kitchen, I was very happy to hear that it is not only possible to leave out the sausage, you can also have the Hot Dog without the cheese. And this is especially cool because the Vegetable Chili they use is completely vegan! I double checked that in their list of ingredients and it's true; no milk or eggs are used to make it.
I ordered it without the sausage and cheese. Of course (we are in Disneyland Paris) the price was the same and I payed 7.49€ for the Hot Dog and 11.08€ in total because I added some frites. Quite pricy.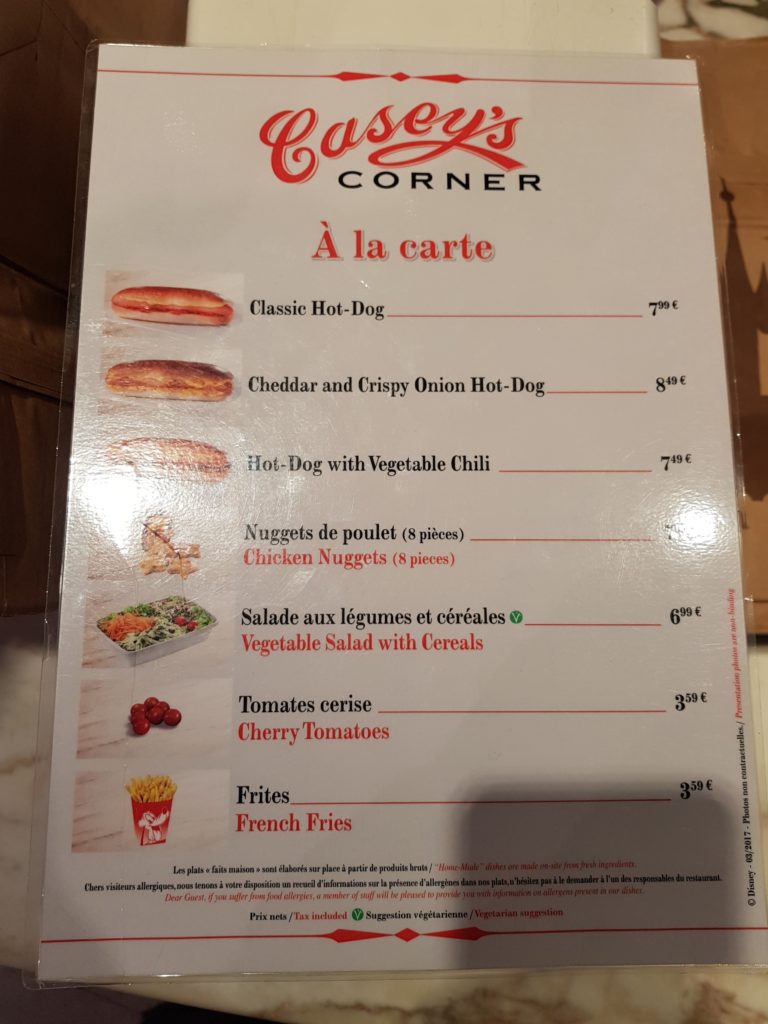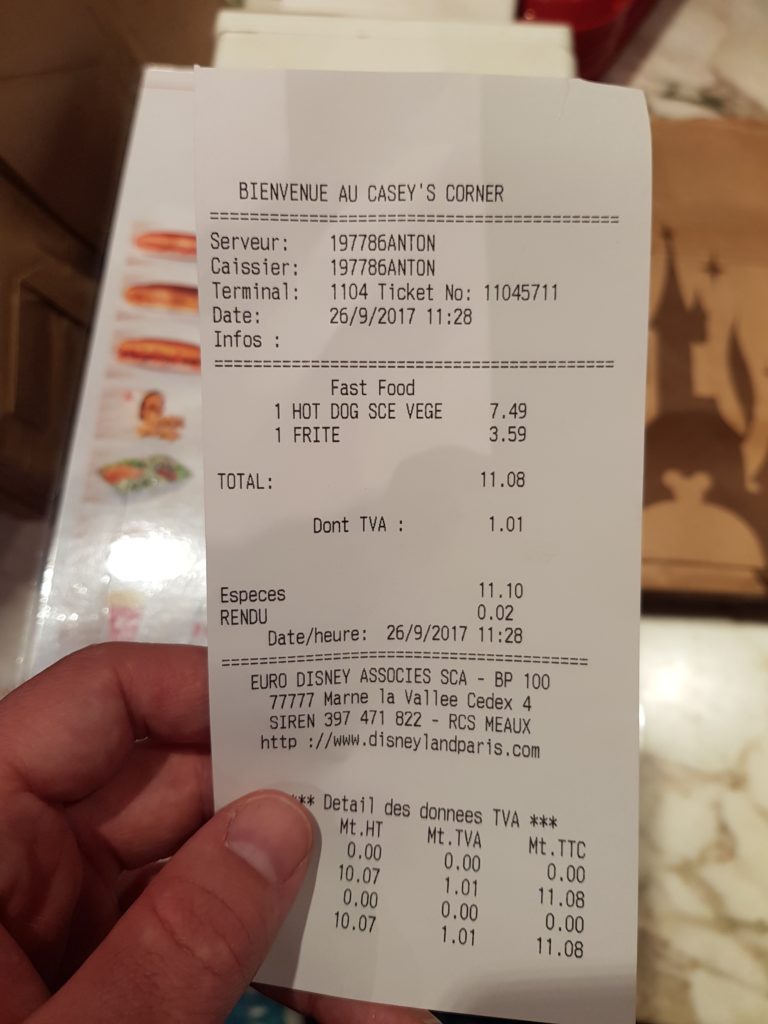 How is it?
I have to say, it was better than expected. My last Casey's Hot Dog is at least 10 years ago and I hated it back then. Mostly because the bread was ultra dry. But the vegan vegetable Chili Dog wasn't and for a quick meal it's absolutely ok. Not the best bread I ate and by far not the best chili, but it could be way worse (if you compare it to the pre made, frozen pizza I mentioned earlier). Only the price is a bit hefty.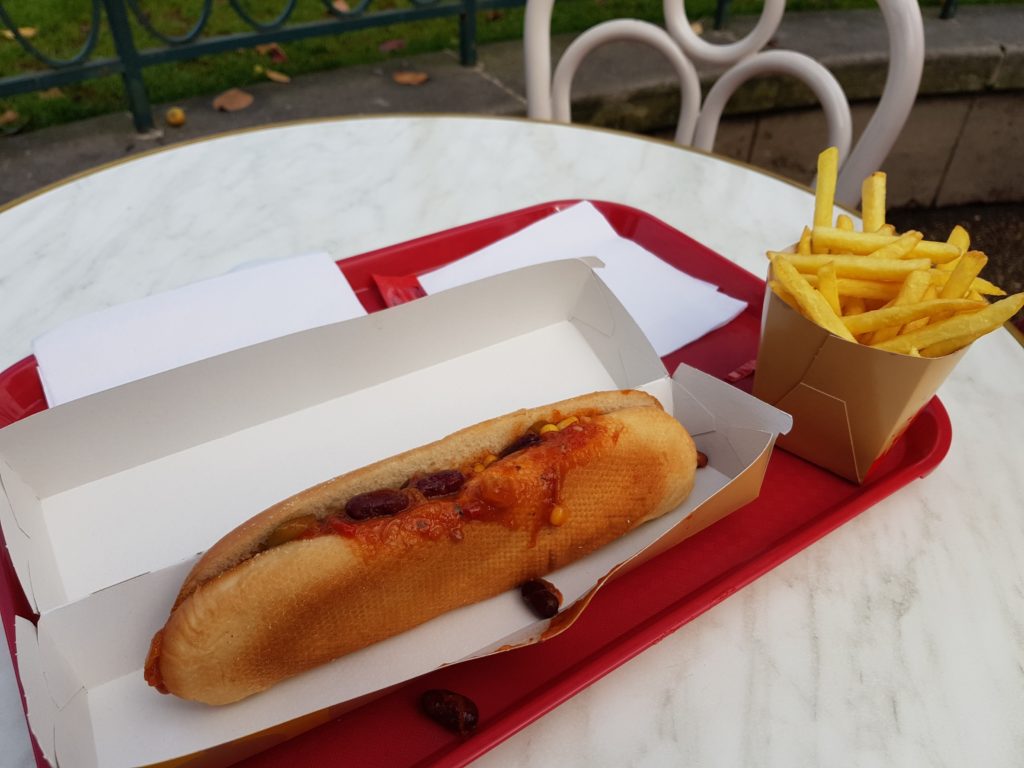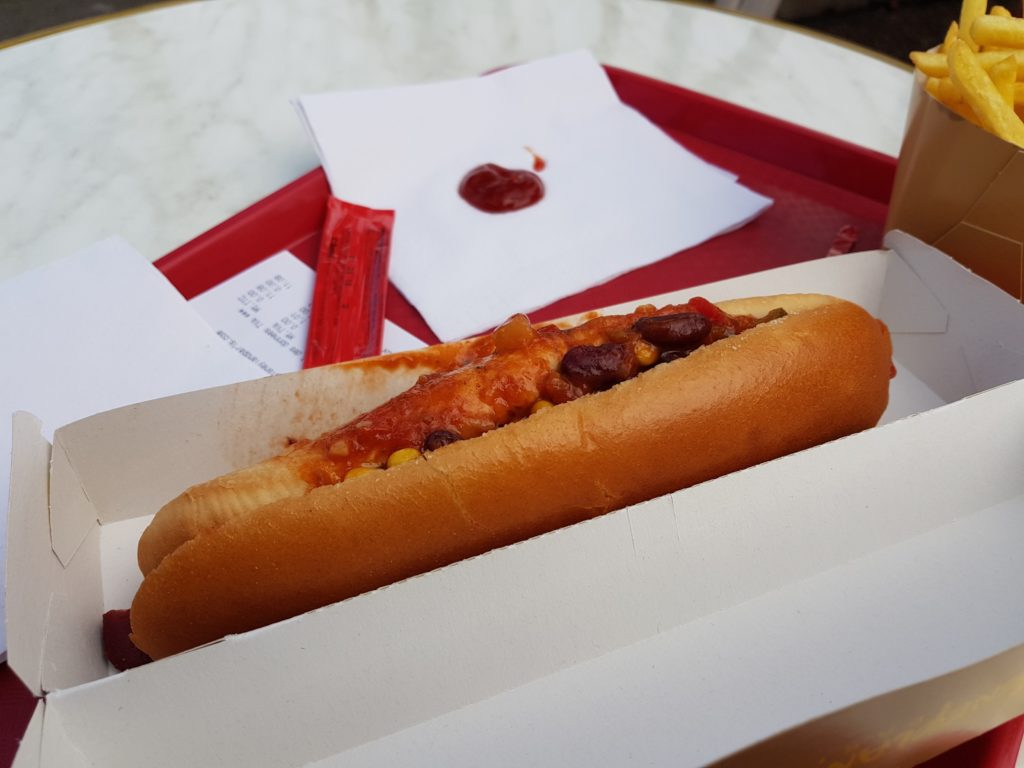 The best about Casey's Corner
What I love about Casey's Corner isn't just the beautiful themed interior but especially the outside seating area. You have a great view of sleeping beauty's castle, you can watch people passing by and you're always in good company. And I don't mean the characters at the nearby meet 'n greet which you can also watch from here. I mean the sparrows waiting for your left overs (watch the photos).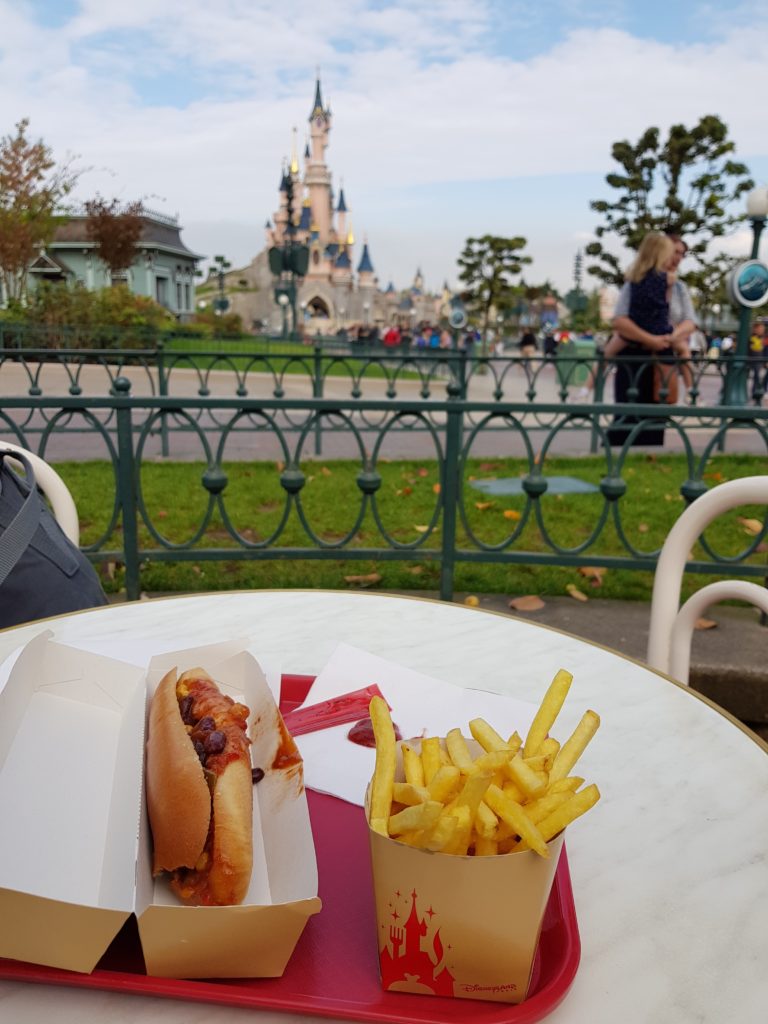 One last thing:
As a vegan be sure to tell them you don't want any mayonnaise to your now vegan Hot Dog and frites. Thrown away mayo isn't any better for the animals 😉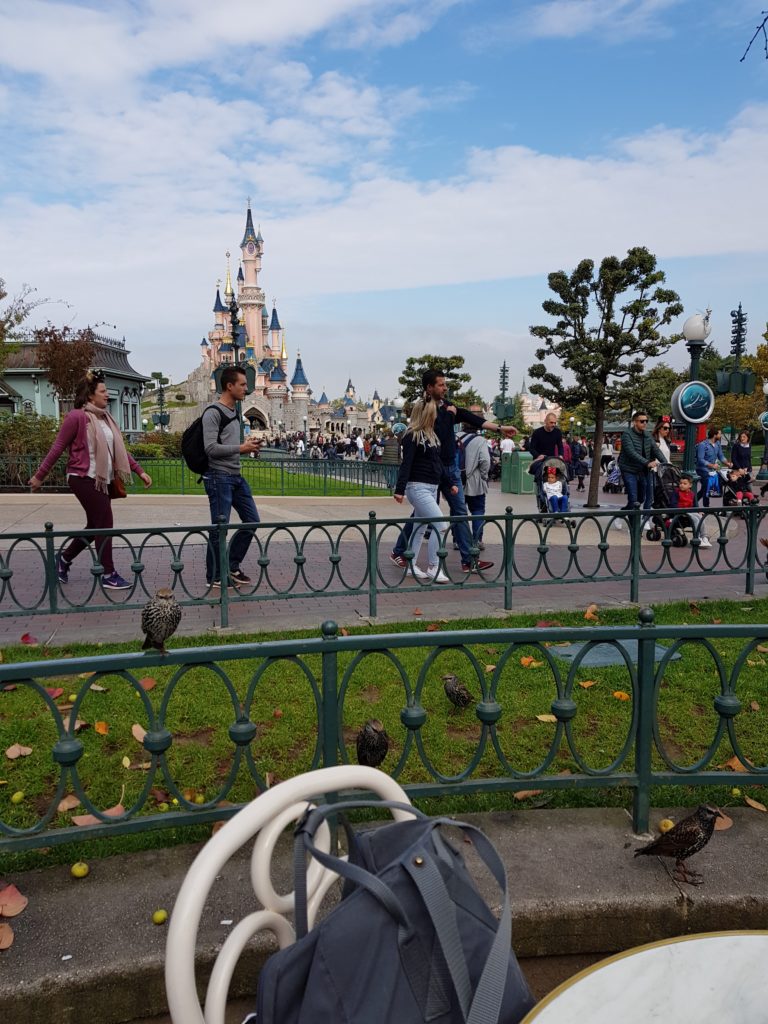 3 comments