Buffalo Bill's Wild West Show . Disney Village . Disneyland Paris . Recipe . Veggie Food
[Recipe, Vegan] Camp Cornbread from Buffalo Bill's Wild West Show
On October 18, 2017 by VeggieAtDLP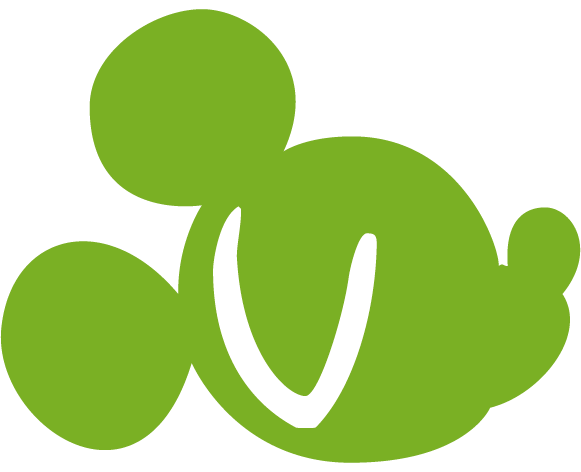 This is a recipe for the Buffalo Bill's Wild West Show Cornbread which is served as an appetizer in the famous Disney Village dinnershow. I don't now exactly what ingredients are used in Paris but I've tried to bake a Cornbread which is very close to the original one in the show. This recipe is very close and I will tweak it and update the recipe every time I bake it.
Yieeha!
Best thing about this Cornbread: It's vegan!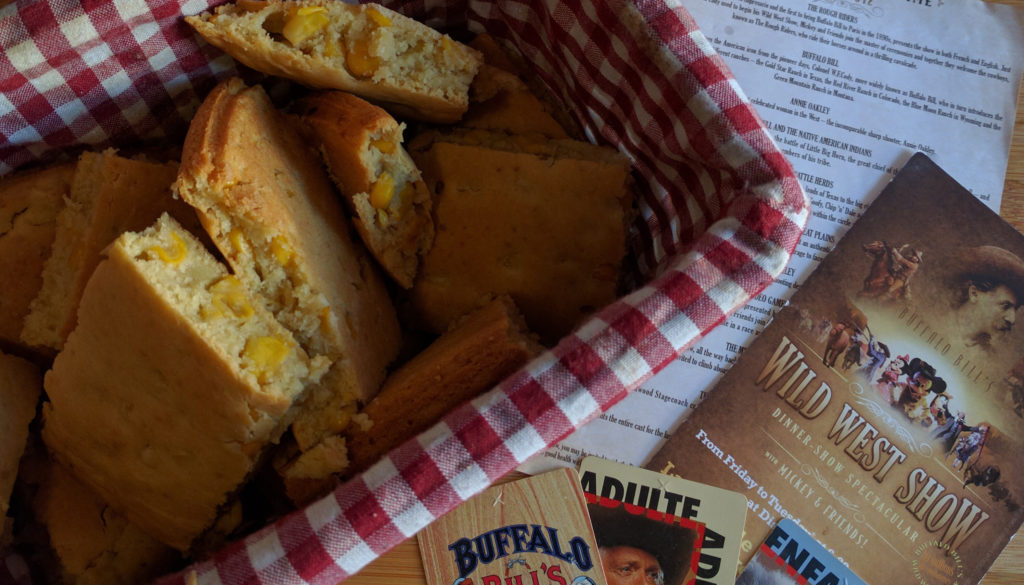 Buffalo Bill's Wild West Show
Since 1992 the BBWWS is a dinnershow located in Disney Village in Disneyland Paris. The show is inspired by the original "Buffalo Bill's Wild West" show from 1883. I will write in depth about it soon. Also what I think about it as a vegan. For now I tell you how to make the delicious Camp Cornbread.
The Disneyland Paris Website:
Buffalo Bill's Wild West Show… with Mickey and Friends: The Wildest Show in the West

Saddle up and witness how the West was won in this spectacular, gun-slinging live arena show. Hosted by the legendary Buffalo Bill, famous faces, such as Chief Sitting Bull, Annie Oakley and the Rough Riders, re-enact fabled moments from the frontier through stunning shootouts and sensational stunts. Plus there are special appearances by Mickey and friends to help you cheer on all the action.

A Hearty Texan Meal

All this action is sure to get your belly a 'rumblin'. So we've partnered up the experience with some homely Western fare featuring camp cornbread, cattleman's chilli, Texan skillet, old-style potato wedges and warm apple dessert with vanilla ice cream which you can wash down with water, beer, Coca-Cola and tea or coffee. How's that sound, Deputy?
Music while you work
Before you start you should get into the mood of the Wild West with this Playlist of the original soundtrack of the Show!
Recipe
Ingredients
Corn (As much as you want. I used ca. 70g)
100g Cornmeal
100g Wheat flour
200ml Non-diary milk (I used oat milk but soy milk or something similar will do it)
6 Tablespoons rape oil
1 Tablespoon agave or maple syrup
1 Teaspoon backing powder
1/2 Teaspoon salt
Steps
Preheat oven to 380 degrees F (180 degrees C). Grease a small cake pan.

Put Cornmeal, wheat flour, baking powder and salt into a bowl and mix it


Add non-diary milk, rape oil, syrop and mix it

Add corn and fold in


Put the dough into the cake pan and into oven for 30 min.




Et voilà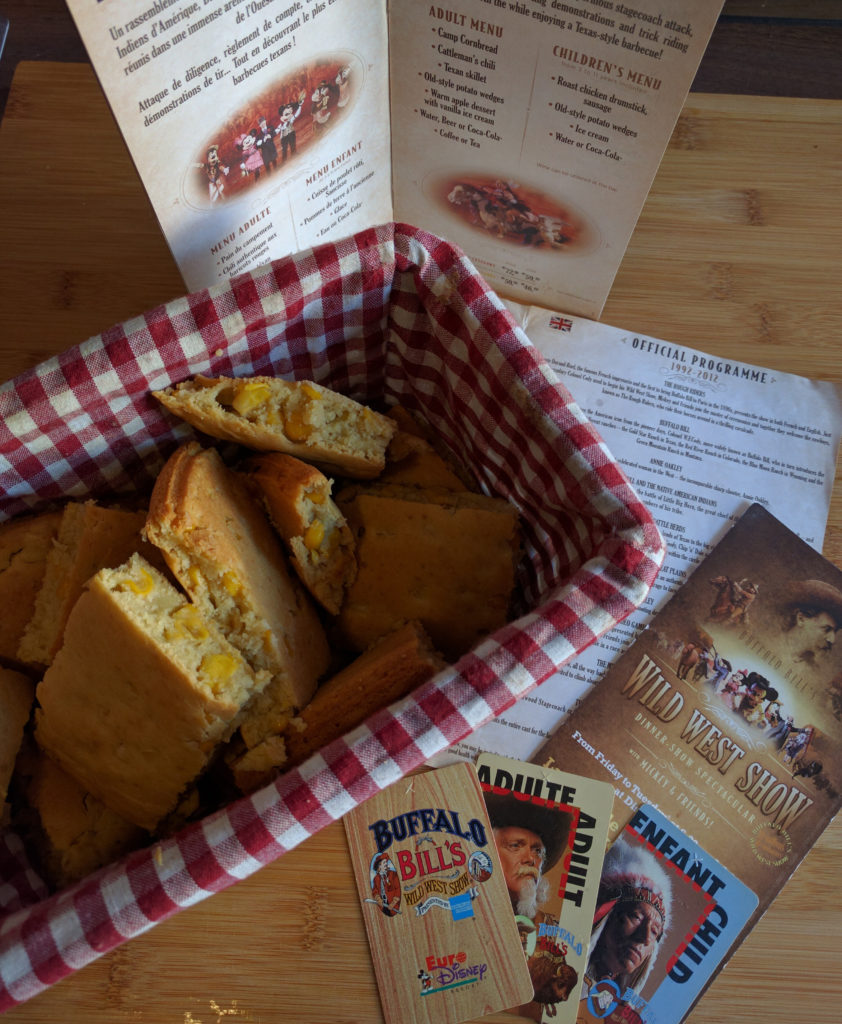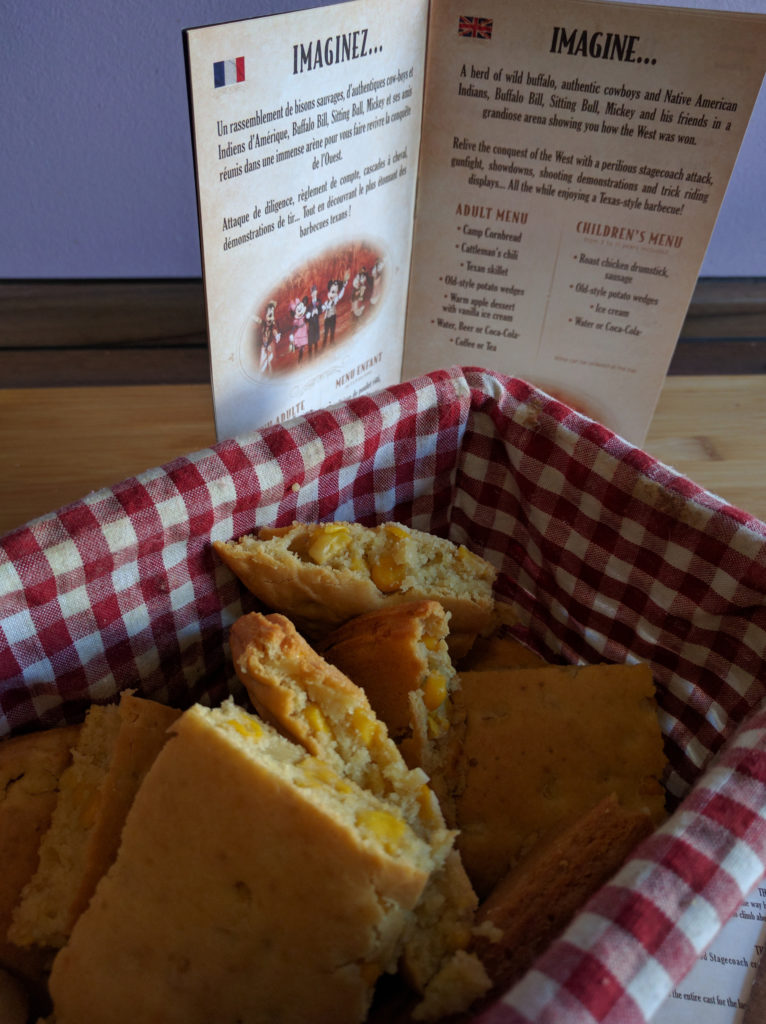 Conclusion
The taste is pretty similar to the original Wild West Show Cornbread but next time I will use twice as much dought and try to make it a little more fluffy.
Have fun baking your own Buffalo Bill'S Wild West Show Cornbread and please tell me how it tastes and worked out. Enjoy it while watching the show at home:
1 comment