DYN . Hotels . Sounds & Audio . Tips & Tricks
Wake up call from Mickey Mouse – The Disney Hotel Alarm
On October 21, 2017 by ExplorersClub92

There are 7 Disney owned and themed "on-site" hotels at Disneyland Paris. They all have some exclusive features you don't have in partner hotels near by. Of course you are closest to the Parks and Disney Village but there are some small details I love about staying in a Disney signature hotel. One is the Room TV Channel with the "10 things to know before you go" loop (I know, I know, in some selected partner hotels you have this tv channel too).
Another one is the alarm you can set with your room telephone. Choose a time on which you'll get a call to wake you up and you telephone rings at that time. You really should answer that call…
BECAUSE: It's Mickey Mouse who's calling!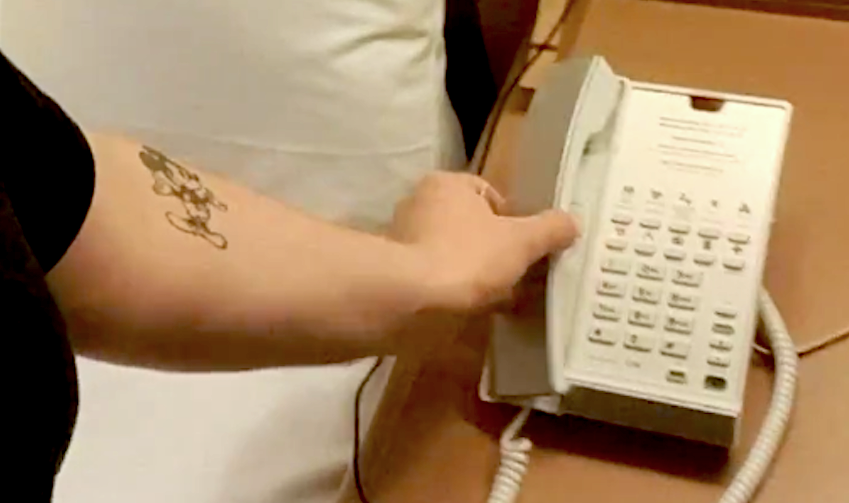 I've recorded it for you..
At least the German version is Mickey Mouse. I can remember getting a call by Goofy some years ago. Don't know if they change it sometimes or if it was the english wake up call? Maybe you know? Let me know in the comments.
I will record the english one the next time I'm in Disneyland Paris and update this post then. (Maybe someone can provide it earlier?)

UPDATE
Thanks to @Cafe_Mickey I can add the English version of the wake up call. It's recorded in 2016 and here is the original video from Cafe Mickey.
English: 
German:
Download the file and put it on your smartphone to get woken up by Mickey every day!
I've edited the recordings a little bit and removed the beginning. At the hotel a computer voice is telling you what time it is before Mickey start waking you up.
Make sure to press the "Wake up call"-Button on you room telephone the next time you are in one of the great Disney hotels.
3 comments